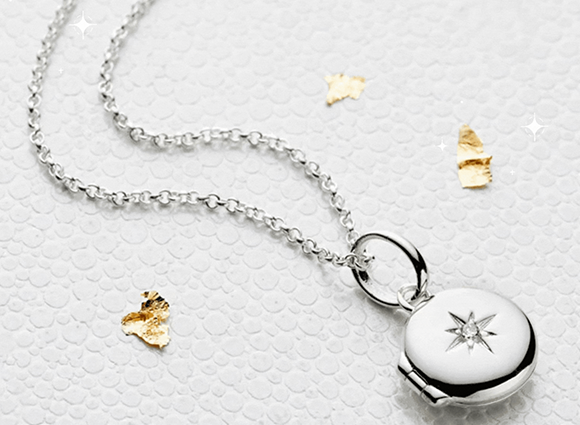 Children's Necklaces and Pendants
Luxury Silver Necklaces
Molly B London strives to create sustainable silver children's jewelry and create timeless silver keepsakes for girls to treasure. Our collection of silver girls' necklaces has been exclusively designed in our London studio. From beautiful silver cross necklaces to the iconic 'My First Diamond' heirloom necklace, you are sure to find the perfect children's jewelry gift at Molly B London.
Unique Silver Necklaces For Girls
Designed to become a favorite keepsake, a timeless and unique piece of jewelry to be treasured. The perfect introduction to fine jewelry, our elegant necklace collection can be built upon with matching earrings and bracelets so that she can look forward to receiving a little pink box for every special occasion.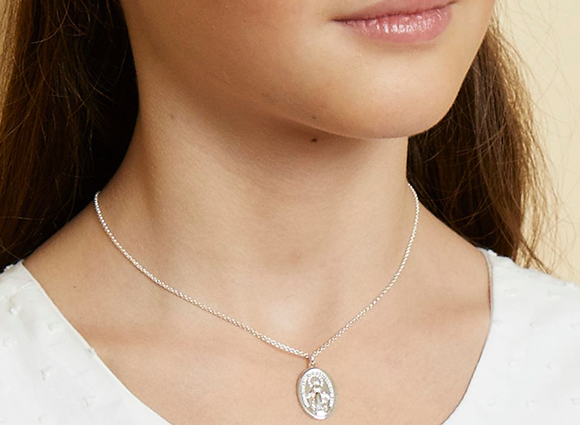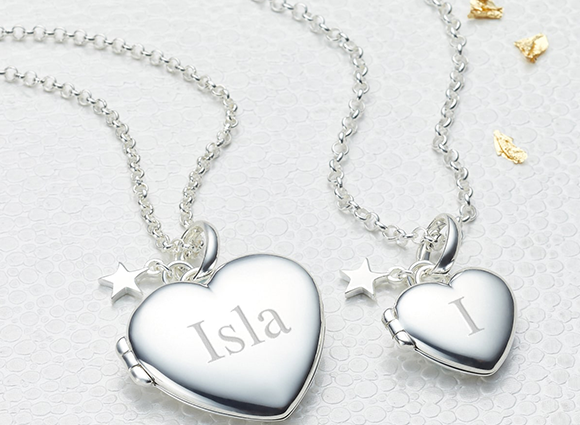 Stylish Necklaces for Teens
Discover the perfect jewelry gift for teenagers, thoughtfully designed these beautiful fine necklaces are the perfect gift for sweet 16 celebrations and graduation gifts. Our bestselling birthstone necklaces and decadent diamond heirloom necklace are popular choices for teens, designed with three adjustable points, these pretty gemstone necklaces can be worn from childhood to adolescence and beyond.
Personalized Lockets for Children
Every locket tells a story, and our unique locket designs are ready to hold her favorite memories. Personalized inside and out, our children's lockets are one of the most sentimental pieces of jewelry that can be given. Add thoughtful personalization with our complimentary engraving service and secure a cherished picture within.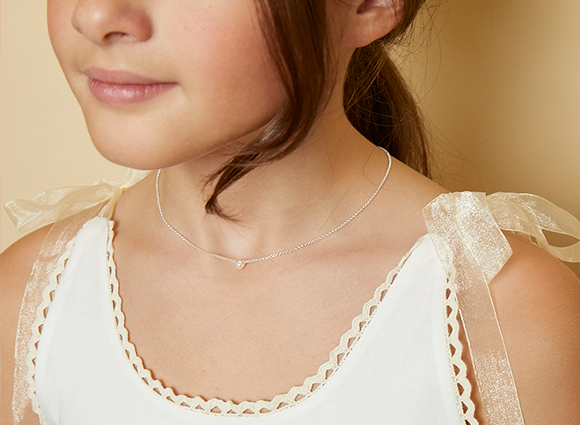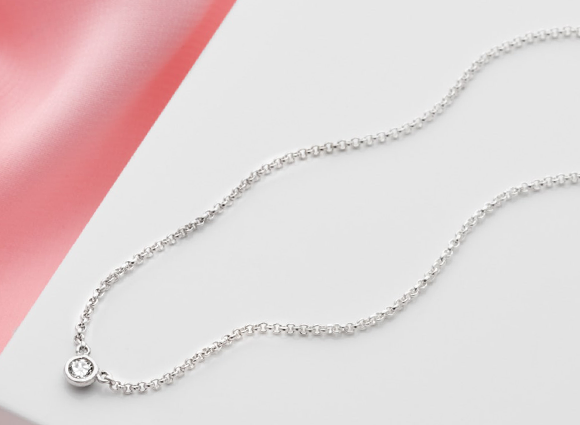 Diamond Necklaces for Children
The perfect introduction to diamonds! Our beautiful selection of diamond necklaces and pendants are designed to become her first taste of luxury. From our iconic unique Adored Diamond Necklace for Teens to our modern Cherish Diamond Necklace, our collection of elegant diamond necklaces are designed to delight!
Pearl Necklaces for Children
A modern take on a timeless classic, our collection of pearl necklaces are perfect for the wedding season and are our most popular gift for flower girls and bridesmaids. Featuring genuine freshwater pearls set in sterling silver, this elegant collection will add a touch of luxury to her jewelry box. From our bestselling pearl station necklace to our iconic Freshwater Pearl Miraculous Medal Necklace, you are sure to find the perfect pearl necklace for girls at Molly B London.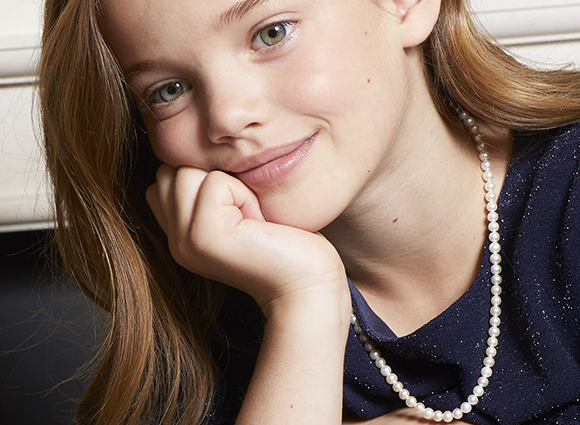 What makes Molly B London Special?
Designed for every day, our collection of silver pendants and necklaces are made from recycled assay-assured sterling silver. Thoughtfully and sustainably designed to suit every taste, our unique collection of silver necklaces will make a truly memorable gift. We are the leading UK children's brand founded in 2006. Our unique range of children's necklaces includes diamond necklaces, birthstone necklaces, pearl necklaces, and Holy Communion cross necklaces. With award-winning designs and luxury award-winning brand packaging, it's easy to see why girls love Molly B London. With each necklace uniquely designed in-house, you are sure to find the perfect jewelry gift.