Say a little, mean a lot.
Using state of the art technology we engrave every piece of Molly B London jewelry to order, creating truly unique gifts with our complimentary engraving service. Optimised to ensure your request looks the very best, you can choose to engrave a name, initial, significant date or phrase that will add a layer of love to her special gift.
You can now preview the range of fonts available to see how the engraving will appear when adding items to your basket before you place your order. Please bear in mind that we may not be able to engrave long names or words if you choose all capitals. If you have any questions about your engraving, then please don't hesitate to contact us.
SHOP PERSONALISED JEWELRY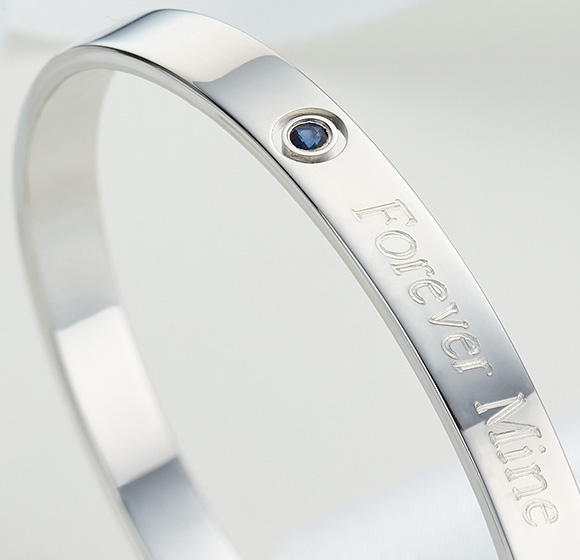 "I would like to say thank you to Molly B London. The personalized bracelets were the prefect gifts for my nieces, the engraving made them extra special for them both. The same bracelet but both unique."