My Guardian Angel Collection
The My Guardian Angel collection showcases the core values of love, devotion and special relationships held here at Molly Brown London. Using only the best materials to ensure quality and safety in every piece, each Guardian Angel necklace is a symbol of protection to constantly watch over her. Made with 925 sterling silver for affordability and it's hypoallergenic properties, this collection's jewellery is a suitable choice for all types of buyers and budgets. Our sterling silver is also free of lead, nickel and cadmium, making it completely safe for children of all ages.
About the Collection
The My Guardian Angel collection holds a selection of perfect gifts to be given at birth so she knows her Guardian Angel is with her from the moment she's born and will stay at her side during every moment of life.They are also perfect for a new baby girl or goddaughter, their first Communion jewellery, or someone encountering new and possibly testing experiences in their life. No matter the occasion, our Guardian Angel necklaces are a sweet reminder that you will always be there for her. Choose from a selection so you have the perfect design for your loved one.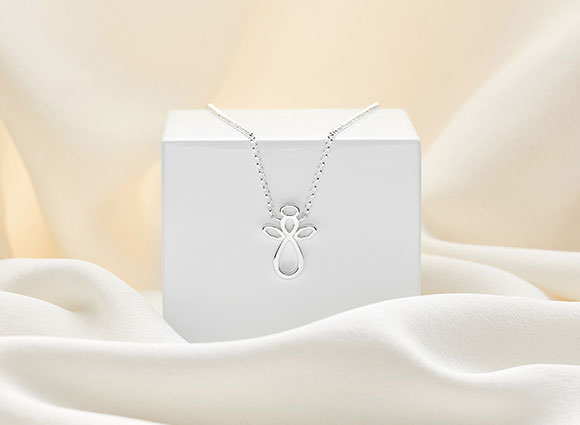 Sterling Silver My Guardian Angel Necklace
A sentimental gift for someone you treasure dearly. A beautiful symbol of courage and your support showcased with a simple yet beautiful outline of an angel on an adjustable chain.
Shop My Guardian Angel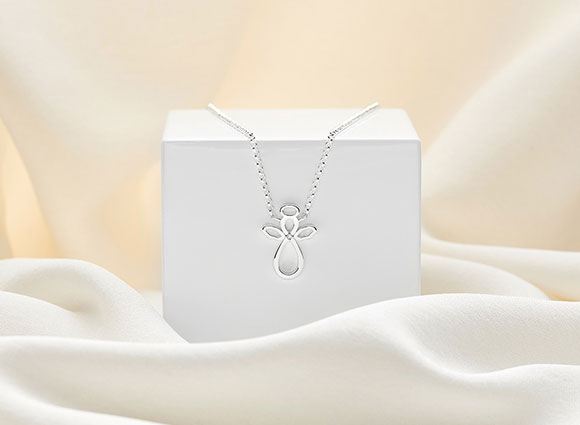 Diamond My Guardian Angel Necklace
Show her that she is protected throughout all walks of life with a thoughtful and genuine diamond Guardian Angel. Each diamond in our collection is unique and genuine, so the perfect keepsake.
Shop My Guardian Angel Diamond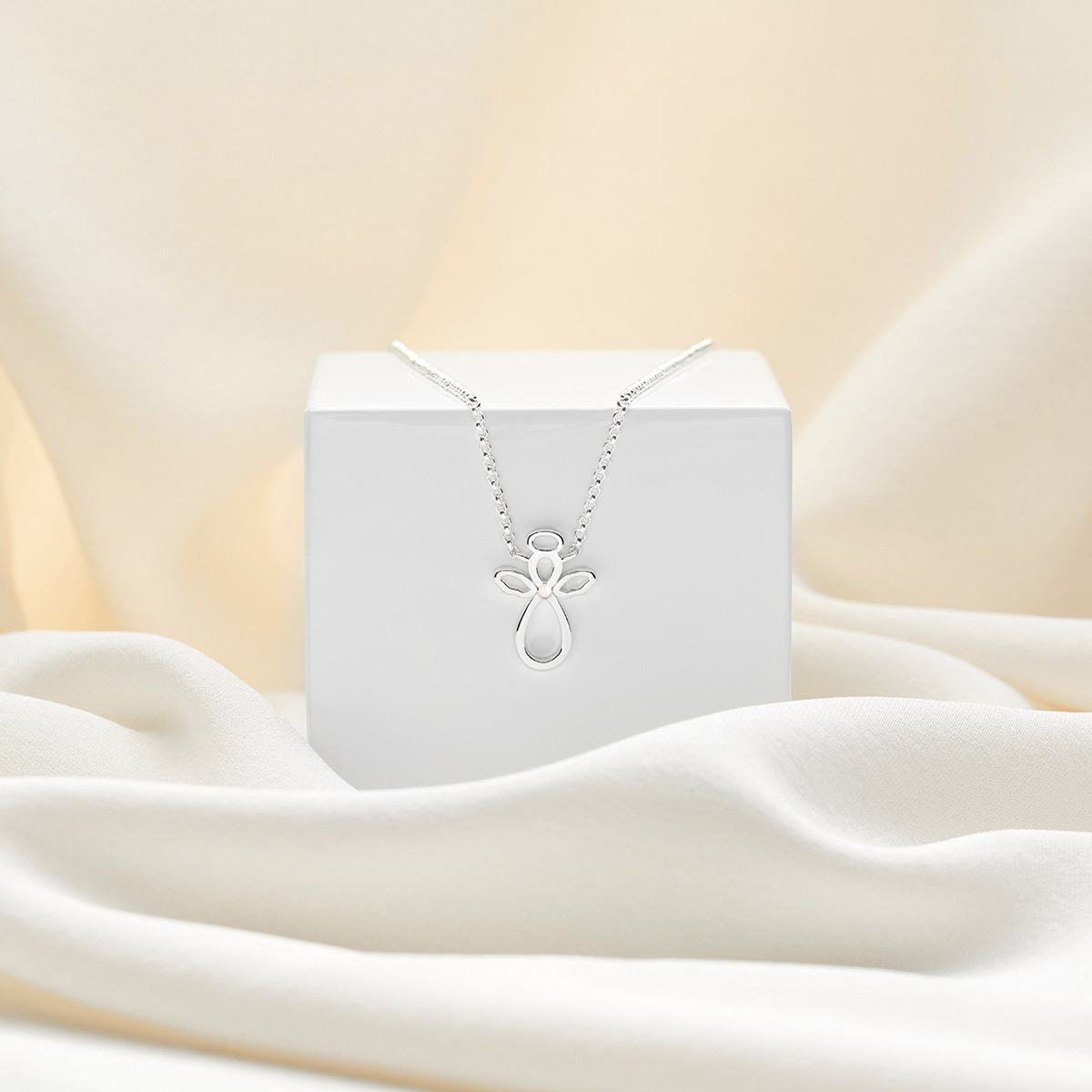 Pearl My Guardian Angel Necklace
A beautiful freshwater pearl detailed Guardian Angel necklace to hover above her heart as a symbolic reminder that you'll always be there to guide her and love her, come what may.
Shop My Guardian Angel Pearl
Why Choose Molly Brown London?
As the leading brand in children's jewellery with true sentiment and thoughtful design, we understand how precious jewellery should be. That's why each piece is an elegant keepsake and sophisticated token of your love. All of our jewellery has adjustable sizing to fit most ages and sizes.
Discover the entire Molly Brown London jewellery collection online today. For any questions you may have concerning our jewellery, please feel free to
get in touch
.